The Search For Signs of Intelligent Life in the Universe
A backstage look into one of the most compelling and relevant plays of our time.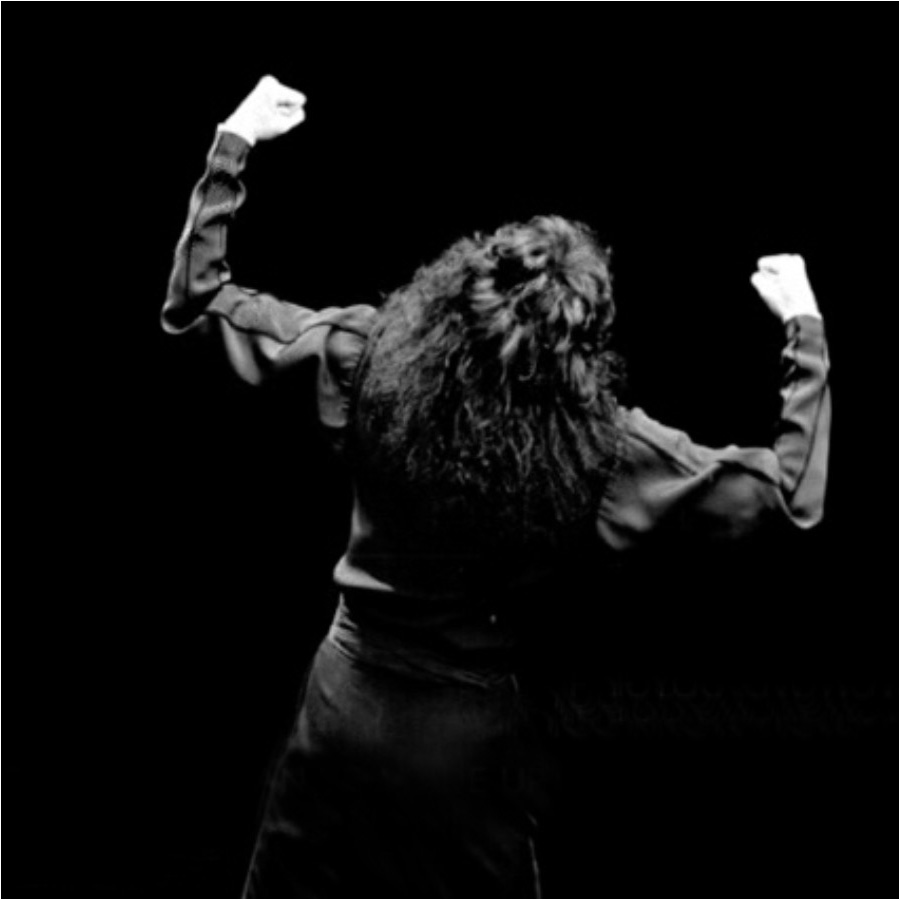 "The Search for Signs of Intelligent Life in the Universe," Jane Wagner's one-woman Broadway play written for Lily Tomlin
A stage presentation, directed by Ms. Wagner, looking like a model of simplicity. Masterfully blended of split-second sound and lighting cues, a shrewdly wise and witty text, and the grand display of Ms. Tomlin's talents, with which nothing was allowed to interfere.
The most striking aspect of Jane Wagner and Lily Tomlin's 'The Search for Signs of Intelligent Life in the Universe,' is the warmth given off by the show itself. Cruel humor is easy; it's harder to mine laughter from the human comedy without using the handy weapon of contempt. There's something magical about a show that can bring you to tears of laughter and sympathy at virtually the same moment. – Variety
The cast of 12 characters includes the narration of Trudy, a former ad exec turned homeless observer in communication with extraterrestrials who are trying to understand the human condition; Agnus Angst, a runaway teen-ager and sometime performance artist; Brandy and Tina, Eighth Avenue hookers tired of being interviewed for graduate papers; Lud and Marie, grandparents who expected life to turn out a little different; Rick, the hedonist turned compassionate regretist; Chrissy, overzealously searching for herself; Kate, a profoundly wealthy woman suffering from affluenza; Lyn, Edie and Marge, friends from the early days of the women's movement whose early aspirations have altered, in sometimes permanent ways.
Awards
Tony Award Winner (1986) — Best Actress In A Play — Lily Tomlin
Nominated for two 1992 Emmy Awards
Winner — Cable Ace Award
Winner — The New York Drama Desk Award
Winner — The New York Drama Critic's Special Award
Winner — The Outer Circle Critics Award
Nominated Tony Award – Sound Design – C. Thomas Clark
"The show remains brilliant, and Tomlin is, as always, a revelation. She is just as remarkable and vibrant in it as she was fifteen years ago. If anything, her characterizations are better."
Nancy Franklin
The New Yorker
"Lily Tomlin has remarkable command in this crowd pleasing one woman tour de force."
Bruce Weber
The New York Times
"Lily Tomlin is the joyous high priestess of angst, both fantastically funny and subversively disturbing. She is a clown of clowns. Her body moves like a dancer's, her face is as expressive as a mime's and she controls the stage with a mix of self deprecating charisma and ironic pain. Last time out on Broadway, she won a Tony for this same performance, which has, if anything, deepened with time and grown with history. By the end of the evening, Jane Wagner and Tomlin have brought us to some kind of epiphany, hilarious, yet immeasurably touching. You leave having been part of a splendid evening of pure theater, intelligent life and universal magic. Note the production values—Klara Zieglerova's effectively Spartan set, Ken Billington's eloquent lighting and the wondrously synchronized sound effects provided by Tom Clark and Mark Bennett."
Clive Barnes
NY Post
"a splendid evening of pure theater, intelligent life and universal magic"
NY Post
"hilarious, yet immeasurably touching."
NY Post
"When Lily Tomlin was wowing Broadway in 1985 with 'The Search for Signs of Intelligent Life in the Universe," theater critics gave her and author director Jane Wagner a special award for 'Unique Theatrical Experience.' Well, the description still fits. Lily Tomlin has this show in her bones. If anything, Tomlin is more buoyant, more totally present than when she won her best actress Tony Award. This show demonstrates precisely why she and Wagner belong to the stage."
Linda Winer
Newsday
"Tomlin's performance displays the same virtuosity and energy that won her a Tony the for the original production. It's a pleasure to have this influential tour de force back on Broadway."
Frank Scheck
The Hollywood Reporter
"Tomlin remains an icon of the genre of the one woman show. Wagner's humor is affectionate, sly and biting. What is most impressive about 'The Search' is the combination of Tomlin's fantastic physical performance, perfect timing and the intelligence of the material—the good humor and the irony. One's personal search for intelligence in this universe ends at the Booth Theatre. Don't miss this incredibly enjoyable evening in the theater."
Liz Smith
Syndicated Columnist
"The triumphant Broadway return of an American epic, a hilarious, heartbreaking portrait of a society in search of a meaning. Far from being a mere vehicle for Tomlin's extraordinary virtuosity 'The Search' is a very considerable work of contemporary American drama a coherent and ambitious play in its own right. It presents a kaleidoscope of American humanity, moving through an astonishing diversity of tones and moods, from quick fire witticisms to droll observations to despairing sighs. With astounding skill and unflagging energy, Tomlin zaps through the channels like a human remote control. Using a fantastic range of voices, gestures and movements, she conjures up the cast of characters with all the apparent ease of a magician pulling a whole menagerie of animals from a single hat. Ultimately, Tomlin and Wagner not only connect all the characters they have created, but make the most important theatrical connection, that between the actor and the audience. This 'search' deserves to go on and on."
Fintan O'Toole
Daily News
"Lily's 'Search' finds triumph as intelligence returns to Broadway!"
Daily News
"a hilarious, heartbreaking portrait of a society in search of a meaning"
Daily News
"... bittersweetly funny and incredibly poignant."
Pat Craig
Contra Costa Times (SF)
"The Search sparks and dazzles with humor and compassion ... one of the most memorable shows in some time."
Pat Craig
Contra Costa Times (SF)
"A towering achievement! Tomlin is simply fascinating to watch."
Pat Craig
Contra Costa Times (SF)
"Lily Tomlin, who won a best actress Tony Award for the original production, has still got it. She is a total pleasure. Throughout the show, she keeps reminding us of the breadth of her talent. It's a treat to see her perform again on Broadway!"
Robert Feldberg
The Bergen Record
"Fifteen years later, Lily Tomlin is still searching—and the laughs have not diminished. Wagner's writing is amazing—dense, funny and astonishingly prophetic. Her satire of the world-weary Left is dead-on and Tomlin delivers it with a savagery that makes it the highlight of the evening."
Michael Kuchwara
Associated Press
"funny and astonishingly prophetic."
-Associated Press